3 Steps To Credit Help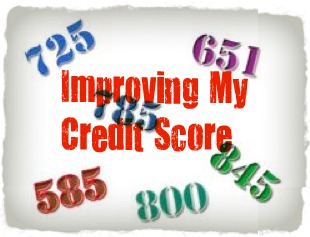 By now, you probably realize that your credit score plays a MAJOR role in your life.
It can have an impact on whether or not you get a job, earn a promotion, and consequently, end up costing you thousands of dollars in interest paid on credit cards, car loans, and even a mortgage.
The Credit Improvement Process & Buying A Home
Over the past few years, Fair Isaac has revised and changed the credit scoring model, and in that process, I've studied and learned to better understand the changes to the credit scoring algorithm, and more importantly, understand how to help improve people's credit scores. Take a few minutes, and watch this short video on credit.
Step One: Conduct A Pre-Mortgage Credit Analysis With Charlie
During this step, I pull your credit report, evaluate how the 3 credit bureaus are reporting your credit history, and develop a plan of action for improving your scores. I specifically go over the 5 Factors That Affect Your Credit Score (as discussed in the video above). Pulling your credit requires that you sign a credit authorization form here: Download A Credit Authorization Form
If credit improvement is required, we discuss the next steps in registering for professional credit restoration (see below).
Step Two: Registering for Credit Restoration
My bank requires us to charge your for your credit report upfront. The cost is a $44 fee for a joint credit report (the process is explained in the above link "Download A Credit Authorization Form".
If you prefer to view your credit score online for $1, you can also choose that route, and I've provided directions below.
Here's How You Get Started:
(1) Go to www.creditchecktotal.com and sign-up to pull your credit. This is a credit monitoring site that will allow you to pull a Tri-Merge copy of your credit report (Experian, Transunion and Equifax). More so, Credit Check Total allows you to track your score daily along with the improvements in your score without me having to pull your credit numerous times costing you valuable points.
(2) Once you sign-up at Credit Check Total, please This email address is being protected from spambots. You need JavaScript enabled to view it. me the following information:
- Username
- Password
- Social Security Number
By doing this, I am able to log into your account and print off a credit report to send to my credit repair specialists, as well as to track your score improvement on a daily basis for you.
(3) I will put you in touch with a representative from National Credit Care to set up payment and process your file. They will email me after you guys speak and then I will follow up with you to establish a timeline and go over the additional steps that you and I can take to assist in the credit restoration process.
Here's an example of a recent case: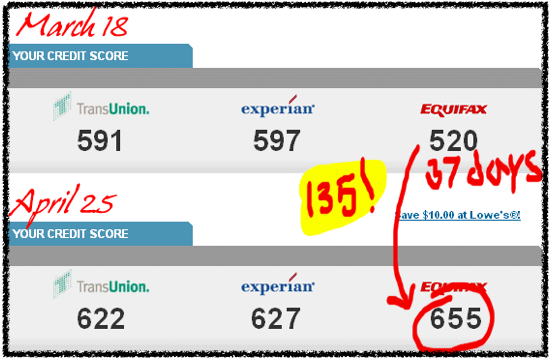 After you send me the above-mentioned information, make sure you read and download this packet on Ways To Improve Your Credit Score. This is an important piece of information for you to read entering this program.