Meet The Team
Charles Rutherford
California DRE #01347912
Charlie Rutherford began his real estate career in 2002 in Cardiff, by the Sea California. With Charlie's wealth of experience in the mortgage and finance industry, going into business for himself was an obvious choice.
Charlie got his start as a traditional loan officer and quickly established himself. He built a large, loyal and - most importantly - satisfied client base. Charlie's honesty and straightforwardness are integral to his success, as his creative and personal approach to meeting his clients' needs. Charlie takes great pride in being known as the mortgage guy that leaves no stone unturned and gets even the most difficult of loans done.
Charlie founded this business on the philosophy of providing World Class Service to clients and establishing long-term relationships. Often Charlie's clients refer their friends, family and associates. While many mortgage companies spend thousands of dollars running ads and chasing the next loan application, Charles Rutherford and Associates focuses on its current clients' lending experience.
"Through my experiences with clients, I have learned that success is built on lasting relationships and these relationships are built on trust."
Kristen Fine
Residential Specialist, California DRE #01422966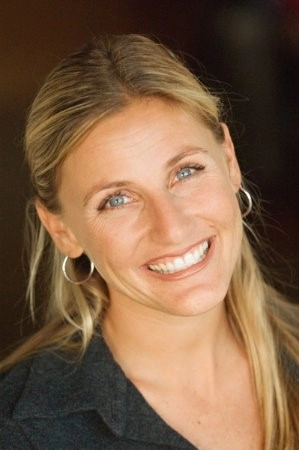 Kristen attended University of San Diego where she got her business degree and was also a student athlete. She attained her real estate license in 2004 and has been helping buyers and seller reach their dreams ever since. She is an Encinitas native so her local knowledge of North County San Diego is impeccable. Her strengths are a clear communication style, creating a realistic strategy, calm and creative problem solving, and tough negotiations. She lays out a concise roadmap for her clients for every transaction so they never have to worry about what comes next. She understands that buying and selling a home for most people is the largest transaction in their life and the stress it can bring and is grateful for the opportunity to help her clients navigate through it. With Kristen, the relationship doesn't end with the transaction, she is always there to answer questions and has created valued friendships with previous clients.
When Kristen is not showing homes to buyers or marketing her seller's homes, she enjoys spending time with her husband and two children. She also loves playing tennis and pickleball, going on hikes and cooking.